Winter Is Coming
It's not just a popular catchphrase from my husband's favorite HBO series!
Hey all, Shannon Salem here with CBSHome! Many people look at the Winter season as "down-time" in the real estate space. This could not be further from the truth! While it is true that the market does tend to dip a little bit due to Winter, there are many things you can focus on inside your home to get it ready to sell in the Spring. Here are my top 3 things to focus on:

1) Finish that project! I have walked through many-a-house, and thought "man, this could sell for so much more if the kitchen flooring was updated", or "changing out these old brass fixtures with brushed nickel would make a world of difference"! These are just a few example of work you can do inside your home to get it ready to sell!
2) Declutter, declutter, declutter!!! Nothing turns off a prospective buyer like a cluttered house. Buyers need to be able to visualize their "stuff" in your house, and if your "stuff" is all over the place it just won't work!
3) Clean something that you've been putting off all summer long. Hire or rent a steam cleaner and hit your high traffic carpet areas, or clean those big, beautiful family room windows so you can actually see outside! Buyers want to see that you have taken care of your house.
I hope you found this helpful. If you ever have any questions, or want to talk about buying/selling please let me know. Stay warm!
Shannon Salem, CBSHome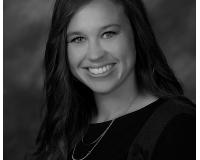 Author:
Shannon Salem
Phone:
402-990-0179
Dated:
November 15th 2017
Views:
489
About Shannon: ...